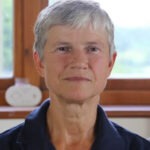 May 2021 - Dr. Sarah Myhill (UK) works as an Independent Medical Practitioner in the United Kingdom. She graduated in 1981 and then went on to specialising in Ecological Medicine. Click to read more...
"I think of it as a psychotherapy for the immune system. The aim of micro-immunotherapy is to re-educate the immune system for it to function correctly –stopping it from reacting either against benign substances (such as mites or grass pollen) or one self (autoimmune disease) with an inappropriate, painful and harmful inflammation. Micro-immunotherapy can as well retrain the immune system to target its inflammatory power towards a stealthy pathogen that hides within the body driving pathologies such as cancer or degenerative diseases.
Therefore, I have found that micro-immunotherapy fits perfectly into the medicine I practise. Several patients with ME (chronic fatigue syndrome with inflammation) have improved, one patient with Long Covid is seeing benefits and another with longstanding cancer, autoimmunity and severe arthritis, told me: "I'm terrified of giving up micro-immunotherapy. I am very grateful that it has worked so well. It has miraculously helped me with my gut and bowel."
April 2021 - Irina Weihtrager (Austria) tells us about her experience with micro-immunotherapy and how it has helped her to recover some life quality. Click to read more...
"I am 18 years old and sadly, despite my young age I can't really enjoy good health. Lying in bed every two weeks with fever, limb pains, feeling exhausted and with a clouded consciousness has almost become a normal thing for me during the past few years. Traditional approaches have not yet been able to provide me neither an explanation nor consequently a suitable treatment. Fortunately, and thanks to my colleague Mag. Gabriela Gabriel, I learned about micro-immunotherapy, a treatment strategy that has already helped me a great deal. Since I started my treatment with micro-immunotherapy formulas, the frequency of the attacks has decreased considerably and I now have more hope that I will soon be leaving this unpleasant situation behind me. This type of therapy requires patience, since the results are not noticeable overnight, but patience comes with its rewards. I have regained my quality of life. Even if I'm not quite at the end of the road yet, I can now look ahead with confidence."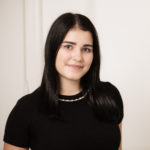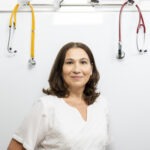 March 2021 - Dr. med. Eleni Kavelara Lodge is a general practitioner in Munich, Germany. Click to read more...
"Looking back at 30 years of practicing integrative medicine, I must say that getting to know micro-immunotherapy has been the missing link in my systemic regulation diagnosis and therapy. Micro-immunotherapy is the most significant stepping stone to achieve a long-lasting, precise and measurable psycho-immunological impact both in acute and chronic diseases."
February 2021 - Edna Ramirez (Colombia) tells us how micro-immunotherapy has helped her to improve her immunity. Click to read more...
"In October 2016, after a routine medical check-up, I was diagnosed with Human Papillomavirus (HPV) genotype 16, categorized as a high-risk genotype. I pursued follow-ups every 6 months, which showed no new developments until September 2019, when they detected several injuries and cysts in my uterus. The doctor mentioned that the virus was unlikely to disappear, and that for the moment being the affected tissue had to be removed. Therefore, I started to search for other treatments, which led me to micro-immunotherapy. After finishing my treatment with micro-immunotherapy during the first semester of 2020, I kept going to follow-ups every 6 months: the injuries were gradually disappearing and there was no need for surgery. No injury was found during the last check-up in December 2020, neither was any virus detected in the HPV testing. Thanks to micro-immunotherapy, my body managed to eliminate the virus completely. "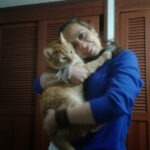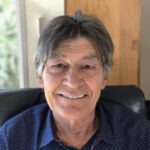 January 2021 - Dr. Michael Artmann (Australia), is a General Practitioner at the Beechmont Natural Clinic in Australia. He has been practicing integrative medicine since 1982. Click to read more...
"Despite the fact that I have been using micro-immunotherapy for only two and a half years, it has already become essential in my daily clinical practice. Especially with my chronic fatigue, post-viral, Lyme-like patients I see significant improvement after a short time. It is an extremely valuable complement to my clinical practice for all types of chronic diseases."