What is micro-immunotherapy?

Healthy immune system, healthy body and mind
Micro-immunotherapy is a treatment aimed at maintaining or restoring the proper functioning of the immune system. It uses the same messengers as the immune system at low doses and, thus, speaks its language. Due to its characteristics, micro-immunotherapy is a gentle, well-tolerated immune regulating approach.
Patients brochures

List of therapists and clinics

Please ask for telemedicine-services
We put at your disposal a platform that allows you to look for a health professional trained in micro-immunotherapy near you. Enter the parameters you want, such as location or the search radius, and with a few clicks, find the health professional that will help you and your immune system!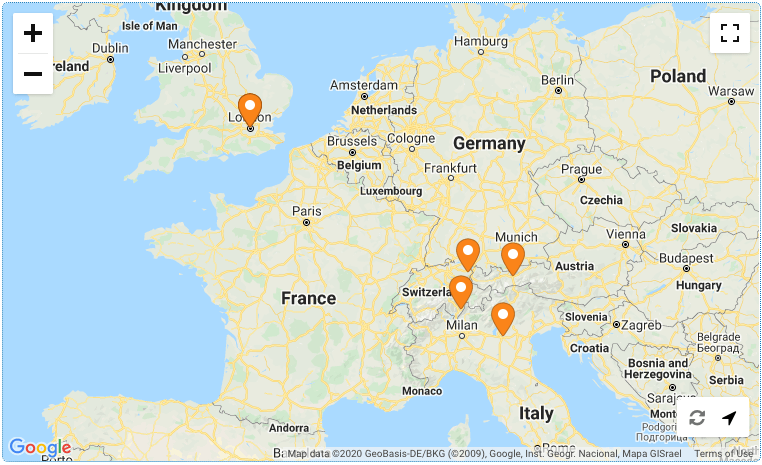 Testimonials

Do you want to know what health professionals and patients say about micro-immunotherapy?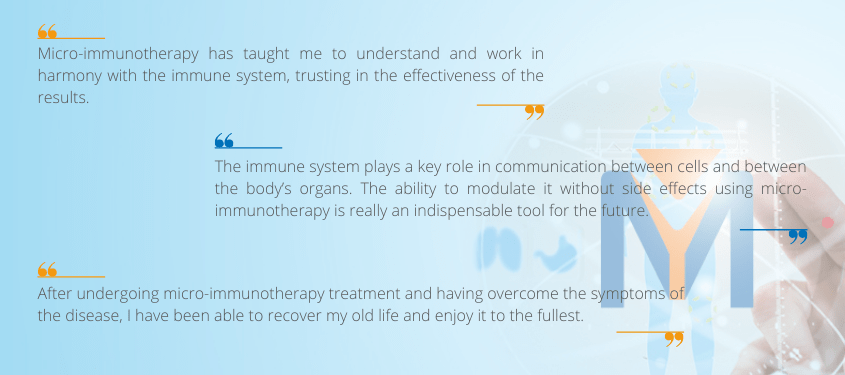 Contact us

If you would like to have more information about this therapy, the different micro-immunotherapy associations and our activities, do not hesitate to contact us.