The advanced micro-immunotherapy course is now available online! If you already completed the introductory micro-immunotherapy course, you can now get ahead with further training and discover the possibilities that micro-immunotherapy offers to assess your patient's immunity and apply adapted treatment strategies.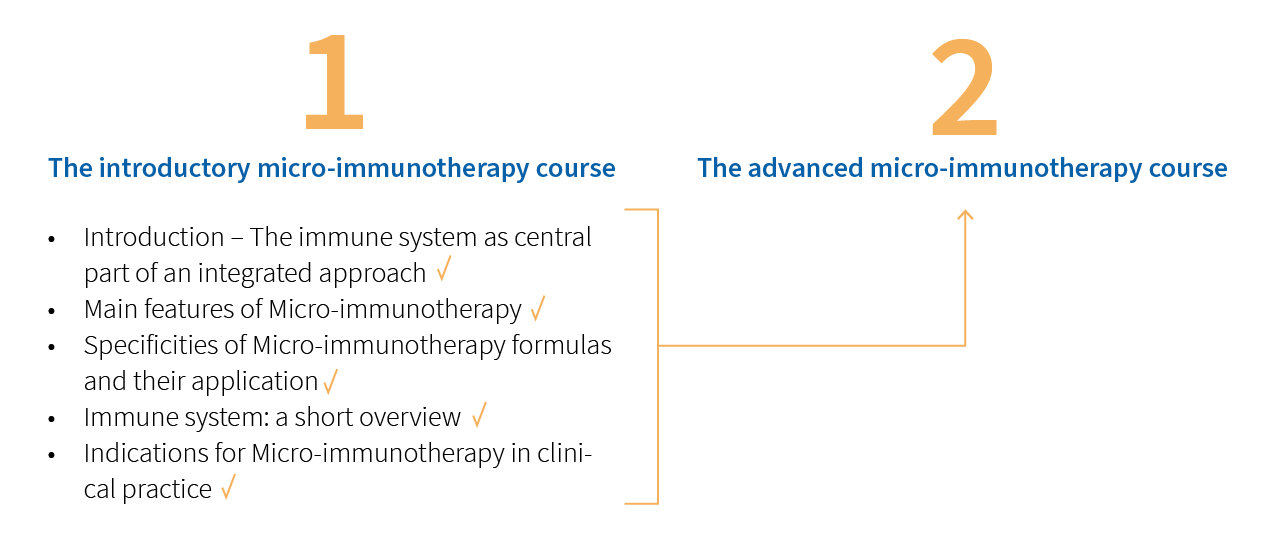 The course is structured in two parts:
Part 1
Includes an extensive explanation of the players involved in the immune response and an introduction to the immune monitoring tools that will allow you to fine-tune your treatment strategy, such as lymphocyte typing and serologies.
The players of the immune reaction

Introduction to immune monitoring tools

The Lymphocyte typing

Viral serologies
Part 2
Is dedicated to the interpretation and clinical relevance of the different immune cell populations determined through lymphocyte typing. The clinical application of these parameters is illustrated through clinical case reports. Also, Part 2 includes several exercises to test your knowledge.
Interpretation and clinical relevance of the different immune cell populations

Clinical case examples

Exercises
Don't miss the opportunity to advance your micro-immunotherapy training and fine-tune your treatment strategy!

We also invite you to register to our Professional Area to become part of our medical community and be up-to-date with the latest specialised scientific and medical content on micro-immunotherapy.