Description
Please note:
This is not an introductory level workshop, we strongly recommend that you only book if you have either attended the previous workshops with Gunter Schlegel or the on-going webinars with Dr Franziska Meuschel.
Is an interactive workshop, attendance is in-person only and the event will not be live-streamed or recorded.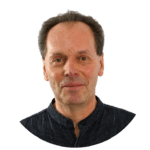 Dates and content:
To get the best out of the workshop you will need to attend both sessions.
September 23rd  2022 -Day 1:  Recap of relevant tests including lymphocyte typing, serologies, serum protein profile as well as helper cell typing in order to give participants the tools to choose the formulas according to the patient's dominant type of immune response (TH1 / TH2 / TH3).(Past event) 
March 24th 2023 -Day 2: Build on the foundations of day 1. The focus will be on clinical cases and practical applications and treatment protocols.